AUCTION MARKETING

Auctions represent a 150 billion dollar per year industry…and growing. You are here on the WEB, just one of the facets of auction growth! Auction marketing is often the preferred method of sale, offering numerous opportunities, including:
Prepared, motivated buyers
Increased demand resulting from buyer vs. buyer competition
Focused advertising
Specific expedient sale date
Sale prices frequently exceeding present market value
Turning stagnant assets, inventory and real property into cash.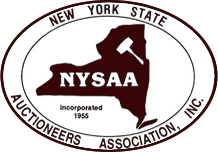 Why Reynolds Auction Marketing.
If you are considering an auction of trade fixtures or business assets, real estate, antiques or personal property, let us offer you a brief presentation about how the Reynolds Auction Co. can help you. David Koeberle or one of our qualified Auction Associates will meet with you, consider your needs, your alternatives and offer you professional marketing advice. Remember, our introductory meeting is without obligation on your part! We consider that it would be our privilege to meet with you. More importantly, it becomes our obligation to provide you with the BEST advice that we are capable of offering.
Review the section entitled AUCTION MARKETING SERVICES. This will answer some of your preliminary questions. Of course, we feel that in most instances a well publicized public auction will generate the most purchaser interest and financial results. But, our Auction Associate will advise you even if we feel an alternative type of sale may be in your best regard. Between now and the time that we meet, we suggest you formulate and list all of your questions and concerns. Make the Reynolds Auction Co. earn your respect, your confidence and your business!