Auction Marketing Services
THE REYNOLDS AUCTION CO. offers significant experience marketing estate contents, real estate, business inventory and commercial assets. Our clients include individuals, businesses, estates, banks, attorneys, CPA's, local municipalities, Federal and New York State agencies, the court system and recognized charities. We maintain substantial fidelity bonding, $2,000,000 insured liability protection and can provide impeccable business and personal references.
Saleable assets for auction typically include:
Estate Contents
Antiques & Collectibles
Retail Store Fixtures
Inventory
Restaurant Equipment
Construction/Farm Equipment
Fleet & Repossessed Vehicles
Industrial Machinery
Machine Tools
Intangible Assets
Land
Municipal Tax Foreclosures
Commercial Real Estate
Residential or Multi-Family Real Estate
Industrial Plants and Capital Assets

Whether the asset value is large or small, the need for expert service remains the same. Based on the character of the assets and the scope of the marketplace, our promotional efforts can be local, regional or national. We will develop a cost effective marketing plan and organized sales effort, specifically designed to meet the unique needs of the assets to be sold.
PERSONAL / CHATTEL PROPERTY
Also known as personal property or business trade fixtures, has customarily been sold at auction. We have successfully sold significant estates, nationally recognized antique collections, retail business inventories, farm and construction equipment, fleets of vehicles and industrial capital assets.
REAL ESTATE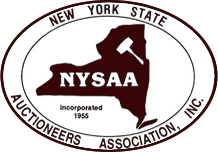 The sale of real estate at auction is becoming increasingly popular because of its unique effectiveness and complete seller control. We have actively sold land, residential and income housing, small businesses and industrial facilities at auction. A growing facet of our business is the sale of Municipal Tax Foreclosed Properties. REYNOLDS AUCTION CO, INC. offers commercial and select residential brokerage services either via auction or negotiated private treaty sales.
STANDARD AUCTION SERVICES
Property inspection
Auction site evaluation
Pre-sale physical inventory
Advertising inventory
Consignment sales
Promotional development:

Advertising development
print media placement
brochure design
direct mailing and internet promotion

Trade association notification
Media press release
Inventory organization and display
CAI auctioneer Crowd control
Manage and conduct the auction
Receipt collection, sales and use tax accounting
On-site food service
Auction pick-up and clean-up
Complete cash and financial settlement
Fully bonded and liability insured
ADDITIONAL MARKETING SERVICES
Individual check guarantee
Credit card payment
Equipment repair
Inside gallery facilities
Special weather tenting
Portable rest-room facilities
Uniformed and/or covert security
Vacant property supervision and maintenance
Party and all-occasion tent rental