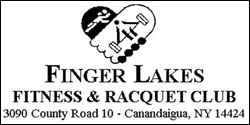 EXERCISE MACHINES: ICARIAN equipment includes seated leg curl, shoulder press, leg sled, adductor, leg extension, prone leg curl, leg machine, seated leg extension, leg press, hack squat/thrust combo machine, calf machine, plate holders, power grip, horizontal incline and decline free weight benches, cable cross over; StairMaster Gravitron 2000 AT dip machine, NAUTILUS equipment includes preacher, shoulder machine, pectoral fly machine, ALSO lat pull down, low row and seated plate machine, squat rack, power rack, double chest machine, supper pullover, dip rack counter balance Smith machine, large quantity of dumbbells . . .
CARDIO EQUIPMENT: 2 Concept II rowing machine, model C; 3 StairMaster Stratus Ssytems 3900 RC, stationary cardio bike, 2 Schwinn Airdyne stationary bike, Lifecycle stationary bike cardio machine, 3 StairMaster FreeClimber 4400 PT step machine, 3 Quinton treadmills, 2 Precor model EFX544 Elliptical Fitness Crosstrainer, steppers, exercise mats, ping pong table . . .
FITNESS FLOORING SYSTEMS: approximately 26 interlocking rubber floor mats, 3' square . . .
ALSO SELLING: Royal 480NT single drawer cash register with receipt and customer read, Compaq computer - tower CPU, monitor, keyboard, mouse; HP Deskjet 820 CSE printer, Panasonic fax machine, office furniture, 2 double pedestal desks, mobile secretary and desk chairs, file cabinets, computer desk, bookcases, office and stationary supplies, white boards, bulletin boards, Loadstar II commercial dryer, Frigidaire clothes washer, Kirby upright vacuum, shop vac, step ladder, other maintenance tools, refreshment and break room equipment, General Electric microwave oven, magazine racks, 4 Zenith color television with wall mounts, Goldstar color television, Sharp 26" color television, Sherwood AM/FM receiver/amplifier and other electronic equipment, portable fans, children's toys, baby swing, walker, play tables, portable play pen, more!
Removal: auction day until 4.00 PM and Wednesday, December 20 from 9:00 AM until 3:00 PM.
Preview auction day at 9:00 AM or immediately in the photo gallery and get driving directions with our location maps. TERMS: 10% Buyers Premium; payment with cash, New York State drawn check, VISA/MC. Auction authorized by Secured Creditor.