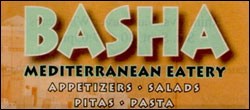 Seized by NYS Tax Compliance! Ordered to sell at Public Auction!
KITCHEN: Ice-O-Matic ice machine, mini-cube, 300 lb capacity bin; Victory sandwich unit, V-Line model, 31" length, cantilever top to front assembly surface over one door, stationary, self contained; Victor sandwich unit, cantilever top to composition prep surface over one door, shelf contained, 27" width, mobile; Beverage Air display cooler, model NT 21, single door, reach in, self contained; Glenco Star sandwich unit, two cantilever tops to front composition assembly surface over two doors, 59" width, self contained, stationary; True cooler, three door reach-in with stainless steel work surface top, self contained, stationary; Imperial range, 10 burners over two finish ovens, gas operation, stationary; Magi Glow open broiler, 26" by 23" cooking surface, 30" overall width, gas operation, stationary; Eagle steam table, three bays, 48" width with front hardwood assembly surface, gas operation, stationary; prep table, 48" by 24" mobile, all stainless steel; appliance stand with two stationary under-shelves, 36" width, all ss with back splash, stationary; prep table with two drawers, under-shelf, all stainless steel, 84" length with Edlund #1 can opener, stationary; prep table, stainless steel top with galvanized under shelf, 48" length; prep table with two drawers, one lower shelf, 60" width, stainless steel top and galvanized, mobile; free standing shelf unit, two lower shelves, 75" length by 20" depth, all stainless steel, stationary; single basin sink, prep type, 21" width, Eagle single basin prep sink, 27" X 25", all stainless steel; 2 Oster commercial grade microwave/grilling ovens, Panasonic, microwave oven, Hatco infrared warmer, 2 Quisinart commercial food processors, Robot-Coupe food grinder, model R4X; Toastmaster counter top clam shell grill, approximately 12" square; one bakerís rack, several Metro-style racks, Jet Spray double head drink dispenser, Cuisinart blender,
DISH TABLES: 50" soiled dish table with pre-rinse, 84" clean dish table, all stainless steel; 2 cantilever wall mount dish racks, one 42" and one 63"; three bay scullery sink, single delivery faucet, 57" length; quantity of cleaning supplies,
SMALLS & RATTLE WARE: large quantity, various sized saute pans (in very good condition!); order rails, pots, braising pans, pasta cooker, composition and stainless steel steam table inserts, Edlund cutlery holder, whips, ladles, tongs, round stainless steel inserts, cutlery, colanders, mixing bowls, silverware dividers, composition storage containers, several composition cutting boards, waste receptacle, Pelouze (40lb X 2oz) portion scale, serving trays, limited sheet trays, tray stands;
CHINA: large quantity of all white china, to include, platters, plates, large open bowls, cups, saucers, various sizes, manufactures include Buffalo, Oneida and some China; limited selection of food stuffs, dry goods, spices, oils, some carry out supplies,
DINING ROOMS: Federal display cooler, full vision, self contained, 59" two rear sliding door access, adjustable interior shelf; dining tables, red/rose marbleized Formica top with oak collar on black over painted single four point pedestal base, 13 - 27" by 30" duces, 4 - 32" by 32" square (four tops), 3 octagonal tables 42" at the extreme with gold plated pedestal base; 7 sections four passenger booths with red/rose marbleized Formica table tops with oak collar on black over painted single four point pedestal base, top measure 42" by 30", booths have blue vinyl slip seat with multi-colored cloth back; six sections bench seating various lengths, 31 hard wood gray over painted barrel back arm chairs; 16 black composition stack chairs, various styles, some with sleigh bases; three composition 6' banquet tables, waitress station, all stainless steel with under unit dish tray racks and shelving, 114" width, Bunn coffee machine, model STF-15, direct plum with hot water spicate, Bunn G9 series coffee bean grinder, table accessories, wall hangings, decorative accessories, misc wine glasses, plastic and glass tumblers, champagne coolers, crafts, pitchers, creamers, hard wood youth chairs, booster chairs, coat hangers, Sharp cash register, two drawers, multi-departmental, DRO customer read; Bissell upright vacuum cleaner, group of patio furniture, ALSO SELLING: electronic sound equipment, to include, Kenwood five disc CD player, Onkyo cassette players, Kenwood AM/FM receiver, OFFICE: US Security double door drop safe, Sharp UX-510 fax machine, Amano PIX-10 time clock with rack, limited office furnishings and related items, more!
Note: we are selling the entire untouched contents of this restaurant. If you have replacement needs or intend to expand in the near future, you will not want to miss this dispersal!
Supervised Removal: auction day ONLY at the conclusion of the sale. Wednesday, October 25 from 9:00 AM until 3:00 PM.
Preview auction day at 9:00 AM or immediately in the photo gallery and get driving directions with our location maps.
TERMS: 10% Buyers Premium; payment with cash, New York State drawn check, VISA/MC. Auction authorized by Tax Agent Barbara Strollo, NYS Dept. of Taxation & Finance, Tax Compliance Division.