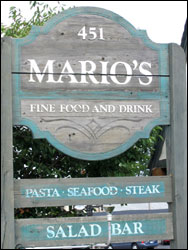 Founded in 1961, the property has sold, the building being demolished. We have been engaged to sell the spotlessly clean, well maintained equipment. This auction is very well worth the drive from anywhere in Central or Western New York State.
REFRIGERATION: Scottsman 1,200 lb. ice machine, ½ round cube; Raetone 2 door display cooler, self contained; exterior walk-in cooler, measures 11½' x 9½' ID; hardwood interior walk-in cooler, 2 door freezer, mfg. unknown; Norris double bulk refrigerated milk dispenser, 3 Gibson upright freezers, Halor commercial chest freezer.
BAR COOLERS: True 2 door keg cooler with 2 towers, 3 keg capacity, remote compressor; Perlick 2 door keg cooler with two towers, 2 keg capacity, 47" width, remote compressor; Victory flat top cooler, 2 sliding doors, 50" length.
COCKTAIL LOUNGE: bar - oak & green Formica, 32' length with small lift dog leg, back bar - oak & green Formica, approximately 24' length, four door refrigerated cooler with double tap single tower beer dispenser, 6 door storage, remote compressor; 14 bent wood tall bar stools, under bar unit, left to right; 24" ice jockey to drain board to 3 coved basin sink to drain board, 10' length; glassware, speed rails, mixing equipment, Sanyo 21" television, Royal alpha 587cx cash register with receipt & customer display, single drawer, multi-departmental; small oak & copper clad service bar, 84" length; stainless steel under bar sink, 72" length with 3 coved basin sink, left & right drain boards; Eagle ice jockey with left & right bottle wells, 36" width; advertising & promotional signs, Hobart M. Cable spinet piano.
KITCHEN: all equipment gas operated, VERY clean and well maintained; Southbend 10 burner, 2 oven range, stainless steel front & upper shelf, condition - excellent; Garland drawer-type broiler with upper finish oven, pizza oven, mfg. unknown, counter top, double interior shelves, gas operated; 1 Imperial floor mount deep fryer, 2 Imperial deep fryers, model IFST-25, counter top, gas operated, 55k btu; all fryer conditions - new; Vulcan Hast griddle, 36" x 18" cooking surface; Duke appliance stand, 6' length with galvanized under-shelf; other appliance stands, 5 hole water bath steam table, gas with front assembly shelf and 2 step-up shelves; Hobart counter top food mixer, model A-200, 20 quart capacity, a hp, 110 volt with speed control, bowl elevator, whip, paddle, and grinder attachment; Globe 12" gravity feed food slicer, 3 microwave ovens, prep table 8' stainless steel top with galvanized under-shelf, prep table 10' stainless steel top with galvanized under-shelf and stepped-up pick-up shelf; prep table, 40" stainless steel top with stainless steel under-shelf, mobile; 2 prep tables, one 5' and one 6', both stainless steel top with galvanized under-shelves; hardwood prep table, back and side splash, stainless steel frame and base, 6' length.
DISH MACHINE: ADS single tray, pass-thru low temperature dish machine, model AF3D, 63" soiled dish table with pre-rinse to machine to 45" clean dish table; 2 bay scullery sink, single basin 18" scullery sink, hand wash sink, nice variety and quantity of dish racks, fatigue mats.
RATTLE & SMALL WARES: meet ALL of your small ware needs here . . . hanging pot rack, excellent selection of pots, pans, cutlery, pizza pans, portion scoops, stainless steel steam table inserts, chaffing dishes and racks, composition cold table inserts, large quantity of Metro & Sysco shelves, various configurations; several mobile Bakers racks, large quantity stainless steel flatware, several Rubbermaid carts, large quantity Buffalo & Syracuse china, service trays, 3 light food warmer, Amano PIX10 time clock with card rack, holiday decorations.
DINING ROOMS: 14 custom crafted hardwood trestle style 4-passenger tables, 47" x 33" top measure, 14 pedestal tables, 36" square; 2 - 48" diameter pedestal tables, 6 miscellaneous tables, 8 banquet tables, 6' length; 52 hardwood bent-wood spindle back guest chairs, 40 stacking guest chairs with arms, vinyl upholstered seat & back; table top accessories, 53 stacking guest chairs, blue cloth upholstered seat & back; salad bar, hardwood and brown Formica finish, 3 lower doors, self contained, 97" length; independent sneeze guard, portable salad bar, waitress station with ice jockey & water delivery, 48"length; several waitress tray stands, faux plants and decorative accessories, several hardwood youth and booster chairs, hostess podium, antique oak bench, blue cloth (to period) upholstered seat and back, 128" length; wall mount coat rack.
BUILDING FIXTURES: Samsung security video system, 3 cameras (4 camera capacity) with split creeen monitor and 7 day capacity VHS recorder, Comfort Aire multi-ton air conditioner, Dunkirk Radiator, hot water furnace, multi-zone; Burnham hot water boiler, Sanyo ceiling mount air conditioning unit with roof mount condenser, 2 Carrier window mount air conditioners, ceiling fans, ceiling and track lights, ceiling mount television stands, interior man and swinging doors, oak hard crafted exterior doors, exit signs, emergency lights, bathroom fixtures, dumb waiter, cedar shingles, exterior decking, shrubbery, more, Much More!
Removal: on auction day for two hours after the conclusion of the sale. Additionally, on Wednesday, August 24th from 09:00 AM until 04:00 PM.
Preview auction day at 9:00 AM or immediately in our photo gallery and get driving directions with the location maps.
TERMS: 10% Buyers Premium; payment with cash, New York State drawn check, VISA/MC. Auction authorized by Edward Madia and Cindy Marchenese.