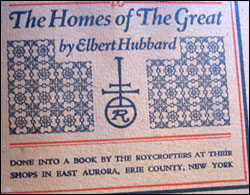 2000 Mercury Grand Marquis GS four door sedan, VIN 2MEFM74W6YX622720. This automobile has a 4.6 liter V-8 gasoline powered engine, automatic transmission with 17,582 registered odometer miles. It has a metallic green exterior with a tan cloth and leather interior. Factory installed amenities include air conditioning, AM/FM/cassette stereo sound system, tilt wheel, cruise control, delay wipers, power door locks, windows, mirrors and driver's 60/40 split seat, also security system. There is an after market addition of an Electric Mobility (mfg.) invalid scooter trunk lift. The obvious condition of this vehicle is very good!
ANTIQUE FURNITURE: oak fall front desk, two glass doors over cubbied interior over one drawer, tapered leg; oak attorney's case, three section each with lift and recessing glass door with removable gallery top; oak wash stand with one drawer over two doors, oak handkerchief/side table with triangular drop leaves, oak fall front desk, cubbied and drawered interior over two drawers, cabriolet leg, oak Martha Washington sewing stand, tall oak chest, two drawers over four graduated drawers, serpentine front; tall oak chest, five drawers; mahogany cabinet, two glass doors, lock, four adjustable interior shelves, caster base; three drawer chest with matched flamed drawer fronts, cherry tall clock, hand made by Chester Peters ("Maker of Tall Clocks and Teller of Tall Tales"); dresser, swing mirror, two drawers over two drawers, lock, maple and bird's-eye drawer fronts, caster base, original pulls; tall chest, swing mirror, two drawers over four graduated drawers; maple four post double bed, spool bed, walnut corner what not stand, mahogany (distressed) quilt stand, mahogany hall tree, mahogany cane back chair, walnut desk chair, cane seat stool, cane seat rocker, pupil arm chair, treadle sewing machine, Pullman trunks, more . . .
EPHEMERA: complete volumes of "Little Journeys to Homes of Great" by Elbert Hubbard, Roycrofters bound, complete fourteen volumes with "The Little Journey's Guide Book", large quantity hard and soft cover books, local history, general historical, bird books, medical, classic, fiction, religious . . .
COLLECTIBLES: several local subject (Pultneyville) framed oils, water colors and prints, Japanese and European china, Limoges floral pattern china, Vaseline glass hat, glass shoe, carnival, pottery, dresser china, Hummel figures, crockery, collectible bone china, souvenir spoons, Oneida 12x5 and other sterling flatware, Strombergshyttan (Sweden) glass vase, marked B760; linens, coverlet, cased scalpel kit, some costume jewelry, mink waist jacket, drift wood, bird decorated table lamp, painted milk can, more . . .
HOUSEHOLD: two magnifying book readers, one Aladdin TeleSensory, one Aladdin Pro 79; Frigidaire stacking washer and dryer, Gallery Heavy Duty (model), top mounted dryer front load with multiple setting capacity over front load washer with multiple setting capacity; Crosley 32" color television, Corona Cool Sallon portable (mobile) air conditioner, Comfort Air dehumidifier, sun light lamp, multi-tiered mobile plant light, variety of upholstered furniture, Quasar and GE microwave ovens, kitchen klutter, pots, pans, small kitchen appliances, canning jars, Lescha ZAK 1800 electric chipper/shredder, nice selection yard and garden tools, lawn furniture, small power tools, hand tools, PlyMetal Air Tite Clothes Vault/gun cabinet.
Note: This is one of the BEST Pultneyville auctions in years!
Preview auction day at 9:00 AM or immediately in our photo gallery and get driving directions with the location maps
TERMS: 10% Buyers Premium; payment by cash, NYS drawn check, VISA/MC. Auction authorized by Estate Executrix.