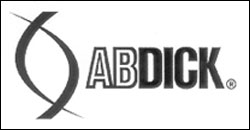 PLANT CLOSING
Selling ONE-HALF MILLION DOLLAR VALUE at Public Auction!
MACHINE/FABRICATION TOOLS
WORK CENTERS: WASINO work station/milling center, Model WMC-22, Fanuc 6M controller, serial number FM-102; MAZAK micro turn CNC lathe with FANUC 5T control, 1˝" capacity Traub bar feed with water cooling and tooling.
MILLS: Jet turret milling machine, Model JTM, with analog digital control, (NEW Machine), 51" table, serial number 3013100; HURCO mill, Hawk 5M, with ultimax 3 CNC controller, full complement of tooling; Bridgeport mill with Futaba Pulscale DRO, 36" table, power feed, serial number 2J-38249; Bridgeport mill with Futaba Pulscale DRO, 42" table, power feed, serial number J65373; Bridgeport converted with Domore mounted twin spindles.
LATHES: LeBlond engine lathe, 30" x 6', threading functions with tooling, Hardinge lathe, model HLB-H, 5" x 22" swing; Hardinge second opp. lathe.
BRAKES: AMADA brake with SS System II, model SHP- 30-C with digital controller, 30 ton capacity; Lodge & Shipley Hyro Hold Sof-Loc power squaring shear, capacity 3/16" x 5', 2 PEMSerter Series 4 - 6 ton manual brakes; 12 ton 24" air brake, Niagara press break 50 ton, 8' length; Niagara 36" slip rolls, St. Mary model 525P spin roll, CMC Riveter.
GRINDERS: NAKABO spindle grinder, Model HSP50, serial number 917; Star double wheel carbide grinder, model # 88-2 serial number 240233 with wet exhaust; Brown and Sharpe surface grinder, Model 618 Micromaster; 2 Dumore lathe grinders, Baldor finishing grinder, Okamoto 12" x 24" grinder, with power chuck; HK surface grinder, 6" x 12" with magnetic chuck, small media tumbler, 2 EconoLine cabinet sandblasters, Donaldson Torit, dust/debris collector, double bag capacity; Tapping station with extension taps, power system parts washer.
WELDERS: Peer spot welder, 4 Bernard Teleboom wire feed welders, Linde mig welders, Miller XR-A extended reach wire feed, Linde VI-252 and VI-253 MIG welders, Lincoln DH-10 dual wire feed, Nelson stud-welder, several Aronson telescopic rotating welding arms, divider screens.
SAWS: DoAll horozontal metal cutting band saw, Model C-916, with 6' roller table, serial number 438-861011; DoAll vertical band saw 16" throat, Model 16-3, serial number 50-54314; Powermatic 3 verytical band saw, model BW900, 34" throat.
DRILL PRESSES: Buffalo and other multi-spindle DRILL PRESSES, Rockwell floor mount drill press
SMALL TOOLING & SUPPORT EQUIPMENT: variety of standard, magnetic and hydraulic vices, KURT, Bridgeport, side cutters, saw cutters, staggered tooth cutters, saw side staggered, shell mills, angle cutter, concave cutter, corner rounding, convex cutter, full contingent of drills, chucks, forms, collets, reamers, end mills, taps, acorn dies, screw machine drills, center drills, counter sinks, spot air craft drills, knurls, files, Lg. Qt. grinding wheels, Arbor presses, Seelye electric plastic welder, Milwaukee portable band saw, Milwaukee cut off saw, Rockwell table and radial arm saws, Rockwell floor mount drill press, small table top band sander, Buffalo (bench top) drill press, nice selection of air operated air tools, several dual wheel pedestal grinders, pedestal fans, variety of mobile stainless steel and composition utility charts, tool boxes, variety of work benches, rotary tables, heavy duty transport tables (for material, stock, assembly), Lg. Qt. Vindmar multi-drawer organizers, Lg. Qt. two door metal cabinets, welding tables, fire retardant cabinet, adjustable lift tables.
INSPECTION & MEASURING: Helmel Check Master digital coordinate measuring machine mounted on Starrett 5' x 10' granite surface plate; Rahn 8' x 5' granite surface plate, granite 4' x 3' surface plate, Taft-Pierce 24" x 48"granite surface plate, granite 36" x 30" surface plate on stand, metal 24" x 60" surface plate. Variety of precision measuring equipment to include MITOUTOYO, Starrett, Brown & Sharpe measuring gages, Brown & Sharpe Micro-Hite electronic height gauge, Pratt & Whitney super-micrometer, Carlon torsion spring tester, Wilson Rockwell hardness tester, Fischerscope plate thickness measure, HunterLab paint tester (color rimiter), Glossmeter, Lasermike, model 179-550; Jones & Lamson model TC 14 optical comparator, counter balance scale, variety pin thread gauges, torque wrenches
STOCK & HARDWARE: good selection of production material, ground aluminum (1" & 2˝" thick) sheet stock, Delrin, various plastics, PVC, round stock, flat stock, aluminum, stainless, Delrin, bar stock (round & hex), tubing, ground stock, cold rolled, aluminum, brass, coated wire, motors, bearings, dowel pins, aluminum studs, two mobile stock racks, strong selection of nuts, bolts, hardware, plumbing, electrical, hydraulic fittings, magnets, scrap metal.
TRACTOR & Small Maintenance Equipment: JOHN DEER TRACTOR/LOADER (Model 300) with loader, construction grade, with 5,052.1 registered hours of operation, 3 point hitch, power-take-off; Befco 209 broad cast material spreader, 3ph mount auger, Gravley walk-behind 4' snow plow, Wheel Horse tractor, model 418-A, with snow plow and mid mount rotary mower, Honda 2 stage snow blower, model HS828S, track driven.
MATERIAL HANDLING: Clarke fork lift, Model C-500-40, 718 operation hours, 3,800 # capacity, 3 stage, hard rubber tires, propane (with tank), serial number 355-860-4381; Clarke power worker, model SP30, 3000 lb capacity, 2 stage, electric with charger, Mak-Pak compactor, model MP-60, for corrugated only, serial number 0291944; Hobart battery charger, 30 volts, 160 amps, timer; C&D Ferro V battery charger, 12 volts, 50 amps, timer; 2 General Electric 50 hertz generators, Tennant model 432 floor machine, pallet jacks, pallet racking, heavy duty warehouse trucks, Lg. Qt. stationary and mobile Metro shelving, collapsible wire container boxes, Lg. Qt. Acro and metal storage/organizer bins.
OFFICE & MISC: Lg. Qt. office furniture (desks, chairs, credenzas, file cabinets), copiers and other electronic staff support, Scotsman ice machine (half moon cube), 60 (aprox.) stack chairs, 10 tables - top measures 30' x 72' double pedestal, park bench, 3 fold-up picnic tables, speakers podium, more!
REMOVAL at conclusion of sale and on Friday, April 29th and Monday, May 2nd. Both days between 8:00 AM and 4:00 PM or as arranged with company representative. RIGGERS - you must provide a Certificate of Insurance!
Preview auction day at 8:00 AM or substantially more descriptive detail with the photo gallery and location maps.
TERMS: 10% Buyers Premium; payment with cash, New York State drawn check accompanied by a bank Letter of Guarantee, VISA/MC. Auction authorized by company management.